A new online resource
by David Jackman
Equipped to Preach the Word is a training course designed to develop faithful and effective preachers of the Bible. Click here for more.
Have you ever thought about teaching your children about the doctrine of humanity? You should!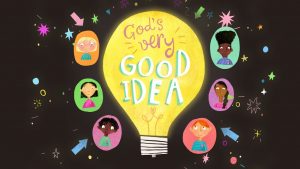 If you want to then 
God's very Good Idea 
is a wonderful place to start. It is a fantastic children's book showing how the diversity of humanity was
God's very Good Idea
, it deals with how every human being is different but also the same as those made in God's image. It tackles the fall and is hope saturated as diversity is bought to unity through the death and resurrection of the Lord Jesus. This is a unique and fabulous book, as close to a must read you can get in the children's genre. Not only is it clear, it is also clever and very colourful.
The One O' Clock miracle is a marvelous retelling of the miracle recorded in John 4, where Jesus heals the official's son by the power of his Word from a great distance.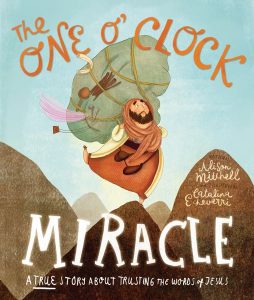 The book is simple, beautifully illustrated and very engaging, all the ingredients you want in a children's book. It also teaches one big truth which is that 'Jesus speaks with the authority of God,' and applied that the official took Jesus at his Word. The book has a lovely refrain in it, 'he walked and walked - and sometimes ran,' which helps keep children engaged and affords lots of opportunity to join in with the reading. I really loved this book, it bought a smile to my face and joy to my heart. It is a real page turner and one that teaches children about Jesus in a fun, bright and powerful way. If you need books for a Sunday school prize-giving, to be in the book corner of a baby-toddler group or an increased repertoire on the bedtime story shelf then look no further than the One O'clock Miracle.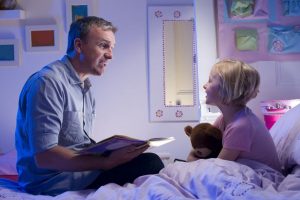 Marriage and Ministry Leicestershire Oct 2017
Price £185
Wednesday 4th October 2017 –
Thursday 5th October 2017
A 24 hour stopover for up to 14 couples led by Wallace and Lindsay Benn. Based at Hothorpe Hall, Leicestershire. Marriage can be tough. Ministry can be tough. Together, they can be an explosive combination. What should be a joyful partnership sometimes turns out to be the very thing on which both ministry and marriage founder. We cannot let it.
The conference will begin at 11am on Wednesday and conclude with lunch at 12.45pm on Thursday.
Book Now
Weekend Wives conference 2017
Single £170
Twin £150
Price £185
Friday 6th October 2017 –
Sunday 8th October 2017
A conference for minister's wives who would otherwise struggle to make a week-time conference. We plan to have particular application for those working outside the home, whether full or part-time, as well as for those working hard within the home.
Tricia Marnham will be our speaker in 2017, and our new venue will be the De Vere Horwood Estate, near Milton Keynes.
The conference will begin at 5pm on Friday and conclude with lunch at 12.30pm on Sunday. You can find more information about our residential conferences including a sample timetable here.
Book Now
Started in 1991, PT Cornhill exists primarily to train preachers, as well as equipping men and women to teach the Bible in other contexts, such as youth/children's work and women's ministry. Click here for more details
Talks from EMA 2017 by Graham Beynon, Richard Borgonon, Kevin DeYoung, Denesh Divyanathan, Andy Gemmill, Chris Green, Justin Mote, Neil Powell, Vaughan Roberts, Daphne Ross, Pete Sanlon, Steve Smith, Rico Tice, Neil Watkinson, Robin Weekes and Garry Williams on John, Acts, Ephesians, 1 Peter and Revelation
We're gradually adding material from our archive. EMA 1993 featured Dick Lucas, Phillip Jensen, Don Carson, David Petersen and John Lennox for a mix of inspiring teaching, challenging exhortation and encouraging reports of gospel work. (Click the title, left, for the talks)