A new online resource
by David Jackman
Equipped to Preach the Word is a training course designed to develop faithful and effective preachers of the Bible. Click here for more.
This is a very short book (67 pages) and aims to "give you an accessible introduction to the many questions that surround the transgender issue, as we hold our questions up to the big story of the Bible: the story of creation, fall, redemption, and glorification." It is written for Christians and is highly accessible and readable.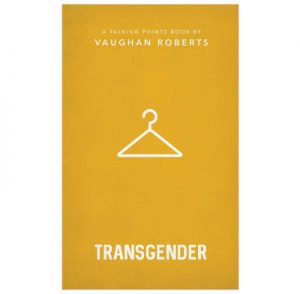 The book is essentially structured into three parts. The first two chapters deal with what 'transgender' is, the problems people who have gender dysphoria face, and how our culture responds to it. It has useful facts, figures and the outcomes of studies. Roberts was careful to express love and sympathy to the LGTBI community and encourage people not to judge. He is also very careful to say that having these sorts of feelings are not a sin in themselves.  These chapters also tackle the swift move of our culture to being completely about the individual. It discusses how we are pushed to just 'be ourselves' and 'define our own identity'. In light of this the reaction of our culture will always be 'yes!' to people who want to be their 'true selves', such as people who have gender dysphoria. The second part of the book (chapters 3-5) is an overview of the bible. It explains creation, the Fall and then rescue by Jesus with passing references to gender dysphoria and same sex attraction. This is the majority of the book. It is right and vital for us to use the Gospel as a way of explaining and shining truth on every difficult issue. The final part is the last chapter, titled 'Wisdom'. I thought this chapter was the best and I would have loved more, it was very brief. It is about how to apply the bible overview to specific situations lovingly and without putting people who are transgender in their own special category. There were some parts of the book that I was not totally at ease with. I thought the binary response of Yuck or Yes to transgenderism was slightly insensitive. I also longed for some wisdom about how  churches could set about loving and serving people in their turmoil would have been helpful. Overall, if you know very little about the topic and would like a brief introduction that is sound and biblical this is the book for you. These 67 pages are a wonderful introduction and an excellent starter on what is a complex topic that we need all the help we can get to understand and respond wisely to.
Useful for:
 Anyone who wants an introduction to this complex topic.
Reading level:
Very accessible and easy to read.
Price:
RRP £2.99
ISBN:
9781784981952
Publisher: 
The Good Book Company
Rating: *****
Love Story – The Myth that really happened  - Glen Scrivener (reviewed by R. Brown on 9/10/17) This short accessible book presents the Easter Story as a 'True Love Story' or 'The Myth that really happened.' It addresses the secular view that the bible story is a myth and seeks to dispel this and defend the bible account as true. Scrivener does this by showing that whilst the Easter Story has all the ingredients of a great fairy tale, it is in fact not myth but truth that centres around Jesus Christ as the historical hero. It may have been written with the sceptic in mind but it is also a book that helps the believer think more carefully about using true-story-telling to resonate with the world, something increasingly potent in todays world.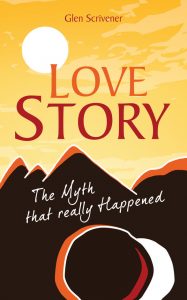 Scrivener  begins with the backstory to Easter. He draws clear reference to love being the thread from the beginning, in the very nature of the triune God. He continues the love story theme in each chapter walking the reader through Love Stoops – Jesus washing his disciples feet | Love Suffers – Jesus in Gethsemane | Love Sacrifices – Jesus' crucifixion | Love Stands – Jesus' resurrection. At each stage Scrivener engages the reader with great storytelling and illustrations from ordinary life. He has a masterful way of succinctly and clearly explaining details of the gospel writers accounts, whilst keeping the flow and colour of the story. Whilst using several gospel accounts, there is good contextual faithfulness in the handling of these. This facilitates resonance with the reader that leads to a call to respond to the unfolding truths. I am not in the sceptic camp but this is certainly a book that I would put into the hands of a sceptic and encourage them to read. It also gave me a fresh joy in the Easter story and may prove to be an encouragement to the believer who is struggling with doubt. Definitely one I would recommend.
Useful for:
 An Easter give away at an evangelistic service or to put into the hands of the congregation to give away to others.
Reading level:
Very accessible and easy to read, a good evangelistic resource.
Price:
RRP £4.99, (drops to £1 each for bulk buy from 10ofthose)
ISBN:
9781784981204
Publisher:
10ofthose
Rating: ****
Reviewed by R. Brown
Autumn Ministers 2017
Monday 6th November 2017 –
Thursday 9th November 2017
Our teaching at this conference will come from Chris Green, Garry Williams, Vaughan Roberts and others.
The conference will begin at 5pm on Monday and conclude with lunch at 12.30pm on Thursday. You can find more information about our residential conferences including a sample timetable here.
Sorry, this conference is not open for online booking. To see if there are spaces, please call the office (0207 407 0561) or email confs@proctrust.org.uk.
PT Cornhill London Week 2017
Price £90
Thursday 14th December 2017 –
Monday 18th December 2017
PT Cornhill London week is for UK-based undergraduate students. You will be placed with a ministry family in London, living and serving with them in the busy lead-up to Christmas. This is an opportunity to experience ministry first-hand. Each weekday morning is spent at our central London offices where there will be time to reflect on what you're learning, to discuss the practical implications and to be taught by Cornhill staff and other London-based ministers.
Book Now
Started in 1991, PT Cornhill exists primarily to train preachers, as well as equipping men and women to teach the Bible in other contexts, such as youth/children's work and women's ministry. Click here for more details
Talks from EMA 2017 by Graham Beynon, Richard Borgonon, Kevin DeYoung, Denesh Divyanathan, Andy Gemmill, Chris Green, Justin Mote, Neil Powell, Vaughan Roberts, Daphne Ross, Pete Sanlon, Steve Smith, Rico Tice, Neil Watkinson, Robin Weekes and Garry Williams on John, Acts, Ephesians, 1 Peter and Revelation
We're gradually adding material from our archive. EMA 1993 featured Dick Lucas, Phillip Jensen, Don Carson, David Petersen and John Lennox for a mix of inspiring teaching, challenging exhortation and encouraging reports of gospel work. (Click the title, left, for the talks)